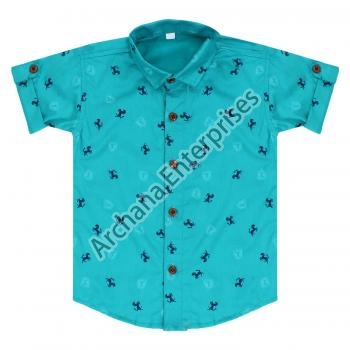 Children's clothing or kids wear is clothing for children who have not gotten the full height. Children's clothing is more unique than adult clothing. Children love to wear comfortable clothing that helps them to play perfectly.
In the 21st century, kids wear became heavily influenced by adult fashion. Even kids wear manufacturing companies use the latest technology and design to make designer kids' wear.
Different types of Kids Wear
Kids' wear can be different forms or patterns. Kids wear in Coimbatore can be different types such as follows-
1. T-shirts- T-shirts are the most versatile clothing that is a perfect outfit for children. The T-shirt makes the kids look cool and stylish. It is one of the most popular clothes for kids to wear. Due to the huge comfort ability, kids prefer to wear shorts over other garments.
2. Trousers- Kids' wears are incomplete without designer trousers. Cotton trousers are the perfect dress for kids. It makes kids comfortable, and they can wear it for longer.
3. Skirts- designer and attractive skirts are the perfect dressing for baby girls. Girls can wear designer short or long skirts. It is a comfortable dressing idea.
4. Shorts- Shirts are the best choice for kids. Kids can wear shorts both at outdoor and indoor events. It is a flexible and comfortable clothing option.
5. Denim- Denim is adorable kids' wear that enhances the style statement of your kids. Kids look stylish in denim because of its colour.
6. Jeans- Jeans are another unique type of kids' wear that is a comfortable dressing option. By wearing jeans, kids can create a unique style statement.
Process of Selecting the Right Cloth for your Children
When you decide to choose the kids wear supplier in Coimbatore, you should consider the following factors-
• Pick good colour kids to wear for your kids. If you know your kids' choices properly, try selecting the dress per your kids' requirements. Also, consider the actual colour of the dresses.
• Try to consider the cloth fabrics. If you want to wash your kids' dresses in the washing machine, try to buy clothes that can be washed in the washing machine.
• Classic shapes and unique patterns may add extra flavour to your kids' dress. If your kids love any favourite cartoon character, try to choose special character embossed t-shirts.
• If your kids prefer comfort ability. Try to choose a comfortable dressing that is essential to make your kids comfortable.
The Uniqueness of Clothing Manufacturers for Kids Wear
Kidswear in Coimbatore is reasonable in price and effective for creating a unique fashion statement. Dress manufacturers in Coimbatore first try to consider the market trends and produce kids' wear as per the recent market trends. It helps them earn a significant profit from kids' dress manufacturing. You can choose kids wear from authentic online stores.
You should consider these unique things while buying designer or expensive dresses for your kids. Try to buy kids' wear from authentic manufacturers or suppliers for your ultimate benefits.