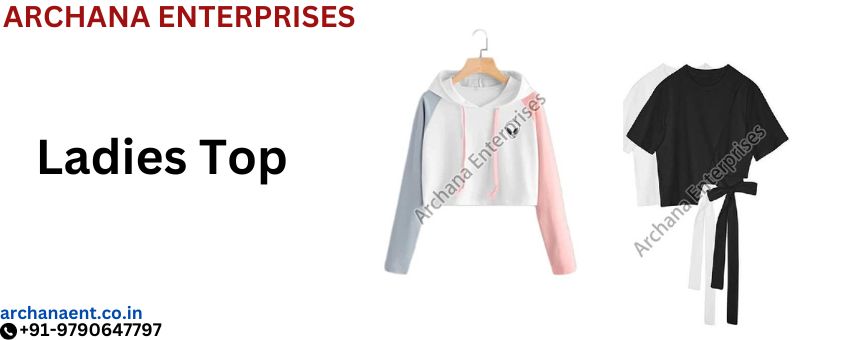 For both fashion-conscious people and companies, purchasing Wholesale Ladies Designer Tops may be a wise decision. Buying wholesale designer shirts has several benefits, whether you're a fashion shop trying to supply your store or a style-conscious individual looking to add to your collection.
Continue reading to know the main advantages of purchasing Ladies Designer Top in bulk.
Cost-savings
The substantial cost reduction is among the most convincing reasons for buying Ladies Designer Top in bulk. In general, wholesale costs are substantially less expensive per unit than retail pricing. Because economies of scale apply when you buy in bulk, the price of each item decreases as you buy more. This can result in significant cost reductions for both consumers and merchants.
Access to Limited-Edition Designer Tops
Wholesale manufacturers frequently provide access to unique designer tops that might not be easily found at retail outlets. This enables you to separate from the crowd with distinctive and fashionable accessories.
Superior Materials and Workmanship
Designer tops are recognised for their exceptional quality, workmanship, and attention to detail. You can be sure you are obtaining genuine, premium items by buying in bulk. This is especially advantageous for businesses that wish to keep their standing as manufacturers of excellent products.
Variety of Styles
To accommodate a variety of interests and preferences, wholesale wholesalers frequently sell a large selection of designer tops. You may get a wide variety to fit your preferences, whether you're searching for traditional, informal, formal, or current styles. For businesses that wish to serve a wide range of customers, this diversity is vital.
Profit Potential for Retailers
Purchasing wholesale designer tops may result in a sizable profit margin for clothing stores. Retailers may mark up prices while still competing in the market because of the reduced cost per unit. This higher profit potential can support the expansion and success of enterprises.
Stocking in bulk
By buying in bulk, you can increase your inventory and make sure you always have enough Ladies Designer Tops on hand to satisfy demand. Retailers benefit from this, especially during busy shopping seasons or when fashion trends are changing quickly.
Brand Reputation
It might help your store's credibility and reputation to stock Wholesale Ladies Designer Tops from well-known labels. Customers are more inclined to trust and purchase from merchants that sell genuine designer products.
Customization & Branding Possibilities
Some wholesale manufacturers could let you put your labels or branding on the designer tops through customisation choices. For retailers wishing to create their own distinctive brand identity, this tool might be helpful.
Practicality
Purchasing in bulk can save you time and effort by allowing you to replenish your inventory regularly without having to make several journeys to the store. For busy merchants, this convenience is extremely useful.
Eco-Friendly Option
It might also be environmentally friendly to purchase bulk. By making larger purchases, you may decrease packing waste and your carbon footprint by shipping less frequently.
In conclusion, buying designer tops in bulk has a lot of benefits for merchants, including lower costs, access to unique designs, excellent quality, and possible profit margins. Wholesale designer tops have a host of advantages that make them a desirable choice for anybody trying to keep fashionable while being cost-conscious, whether they are a fashion shop or an individual fashion fan.