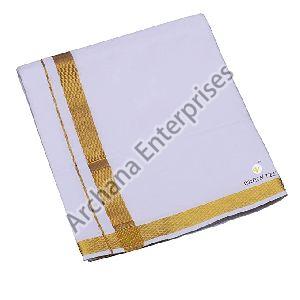 Things to check while buying a Dhoti
Dhoti is a traditional men's attire for centuries. In the earlier times, big landlords wore this as a sign of dignity and respect. Plain cloth is worn around the waist of men. In India, dhoti is worn usually in marriages and functions. Being traditionally valued, it holds a higher place among all the other clothes in the country. Wearing Dhoti can be a synonym to pride.
Use of Dhoti across the country
Men's Dhoti is of eight types. Starting from the dhoti worn by the Bengalis to those worn by the Maharashtrians. The attire worn by the Punjabi, Tamilian, Rajasthani, proves that it has made its appearance among all the important states of the world. An important part is played by the Men's Dhoti Supplier who provides us with this sheet of cloth. Shopping has been made easier due to the people who make efforts to meet the needs of the consumers.
Cloth used
Men's Dhotiis are usually made of cotton. Sometimes the use of rayon and silk is also done. The 4.5-meter long cloth is used to make dhotis. Use of smooth fabric is done for convenience. It is a type of attire that can be worn throughout the year. It is a comfortable piece of cloth and can be worn in any season.
Availability of Colours and Designs
Men's Dhoti is available in a variety of colours. The most used is pure white or off white cloth with borders made of golden colour. Other colours include red, blue, yellow, and peach, and so on. Designs like straight or curved lines are used to enhance its beauty. Its attractive designs made by thousands of workers are worth a look and use. Once prepared with care and love, the cloth is supplied to us via the Men's Dhoti Supplier.
Draping Styles
The dhoti can be worn in different styles. You can either wear it in simple draping without any knots or make a style by making knots in the front or at the back. It is often quick and easy without any kind of fuss. You can not only wear it with a kurta but also a sheet of cloth often termed as 'uttorio'.
Demand in the Global Market
For centuries, Indian outfits had great importance in the Global Markets. The Indians staying there who always want to remain attached to their tradition buy these outfits from here. The work is made easier with the help of our Men's Dhoti Supplier. They have not only made it easier for the consumer to get the goods but also done a great deal of work in making it popular among the countries. The demand is way more popular in foreign countries where the people are inquisitive of exploring the Indian custom.
In a culturally rich country, as Indians, it's our responsibility to remain rooted in our tradition. Wearing traditional attire will make us proud and confident in the world. Respect should be shown towards our origin. Our Men's Dhoti Supplier is helping us remain embedded in our culture.